1min HD stereo
Holly Phelan, Bill Harris, and Aindriú Ó'Deasún
2021
. . .

Cónaitheacht / Residency


Brown Mountain Diamond operates a residency program for artists.


Please contact for details.

. . .

Residencies to date


1. Holly Phelan, Bill Harris, and Aindriú Ó'Deasún, November + December, 2021. Three artists joined us from NCAD Dublin for a 4 week residency in the depths of winter. Much work was made over the month course, in the locale, the barn, the house, online and it served as a very good test of the houses facilities in the coldest conditions, and with 5 people living in the farmhouse together. We had a warm, social and well fed time. For samples of the artists in residence collaborative work in sound, see RADIO / RAIDIÓ for a 4 part radio program (4hr) that was made by the artists over their stay, and broadcast LIVE from the barn on Dublin Digital Radio (DDR).


Further information coming here.


. . .


Brown Mountain Diamond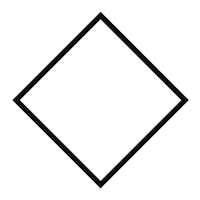 The Brown Mountain Diamond is an art making facility in North Co. Kilkenny, Ireland. Started by visual artist Carl Giffney in 2021, it gives support and space to experimental art practices that pay particular attention to place, context and scale. The brown mountain, the brown mountain diamond, art, artistled, carl giffney, kilkenny, ireland, contemporary art, deep rural, 2021, co kilkenny, eire, visual art, sculpture, ncad, the good hatchery, giffney, artist-led, residency, deep rural, brown mountain, carlow, visual, farm.